Welcome to the Lawrence County Humane Society Animal Shelter
Humphrey's House
Humphrey was the shelter dog for about 6 years until he passed away.

Wilson's House
Wilson was the first cat to come into the shelter 20 years ago when it opened.


Please make LC Humane Society your payroll deduction organization with United Way or Combined Federal Campaign.
For United Way write in Lawrence County Humane Society (Louisa, KY); for Combined Federal Campaign put #77458. Thank You!




Anyone adopting a dog or cat is required to purchase the Dog Tag or Cat Tag at $3.00 each or Kennel Tags are 10 for $25.00.

LCHS Animal Shelter Newsletter



Please adopt a shelter pet. We have many dogs, puppies, cats and kittens that need loving
forever homes.

Our adoption fee includes the spay or neuter, vaccinations, rabies (if old enough), bordetella, worming and in the case with cats, a pain shot. Our animals have been handled on a daily basis and are ready for a new home. Please come and spend some time with them.

The Lawrence County Humane Society is experiencing large bills this month and needs everyone's help to get through this tough time. We are here for the animals and for the Community. Please help if you can by sending a donation to the Lawrence Co Humane Society or by sponsoring the payment of one of our monthly bills. Every little bit helps.
The Lawrence County Humane Society Animal Shelter owned and operated by The Lawrence County Humane Society. Established 1995 for the purpose of preventing cruelty to animals, relieving suffering among animals, and extending humane education.
Use the Internet and Support the Lawrence County Humane Society Animal Shelter
If you use the internet to do searches, please use
www.GoodSearch.com
instead of the other search engines. For every search done, we will get a penny. And those pennies can add up! Just type in "Lawrence County Humane Society (Louisa, KY)" in the block that says "Who do you GoodSearch for?" and then click "Verify". Then start searching.
Also, if you do internet shopping please use
www.GoodShop.com
. This is a collaboration of hundreds of merchants who will give us a percentage of all your purchases if you shop through the GoodShop.com site to one of their participating merchants. Just click on the store's logo and then shop as you normally would! You get the exact same prices and service as if you went directly to the store's website.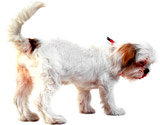 Lawrence County Kentucky Warden - Johnny Rickman - 606-638-4102
Magoffin County Warden - Steve Caldwell - 606-349-1848
Please call the the shelter directly for all stray animal complaints. Complaints are handled in order of emergency. The warden will be notified of every complaint.
Last Updated:
February 17, 2014
Design By:
Allen Kelly © All Rights Reserved, 2005-2014